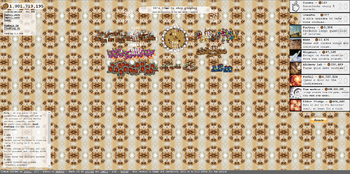 Cookie Clicker Classic
was the original version of Cookie Clicker, before the
1.0 Update
(sometimes referred to by its originally planned version number, 1.3). It remains playable
here
and is linked from the current Cookie Clicker page in the top right corner.
Before September 1, 2013, saves from Cookie Clicker Classic were able to be imported into the 1.0 Update. After September 1, this function was disabled.
Cheats are here.
JavaScript source code can be found here.
Ad blocker interference detected!
Wikia is a free-to-use site that makes money from advertising. We have a modified experience for viewers using ad blockers

Wikia is not accessible if you've made further modifications. Remove the custom ad blocker rule(s) and the page will load as expected.